CLS EARNS A SPOT ON THE 2023 AP HONOR ROLL
Christian Life School has earned a well-deserved spot on the 2023 AP School Honor Roll as a Silver School. Our school is dedicated to fostering a college-ready culture and providing opportunities for students to excel academically. This achievement highlights the exceptional work that CLS has done in preparing our students for success in higher education and beyond.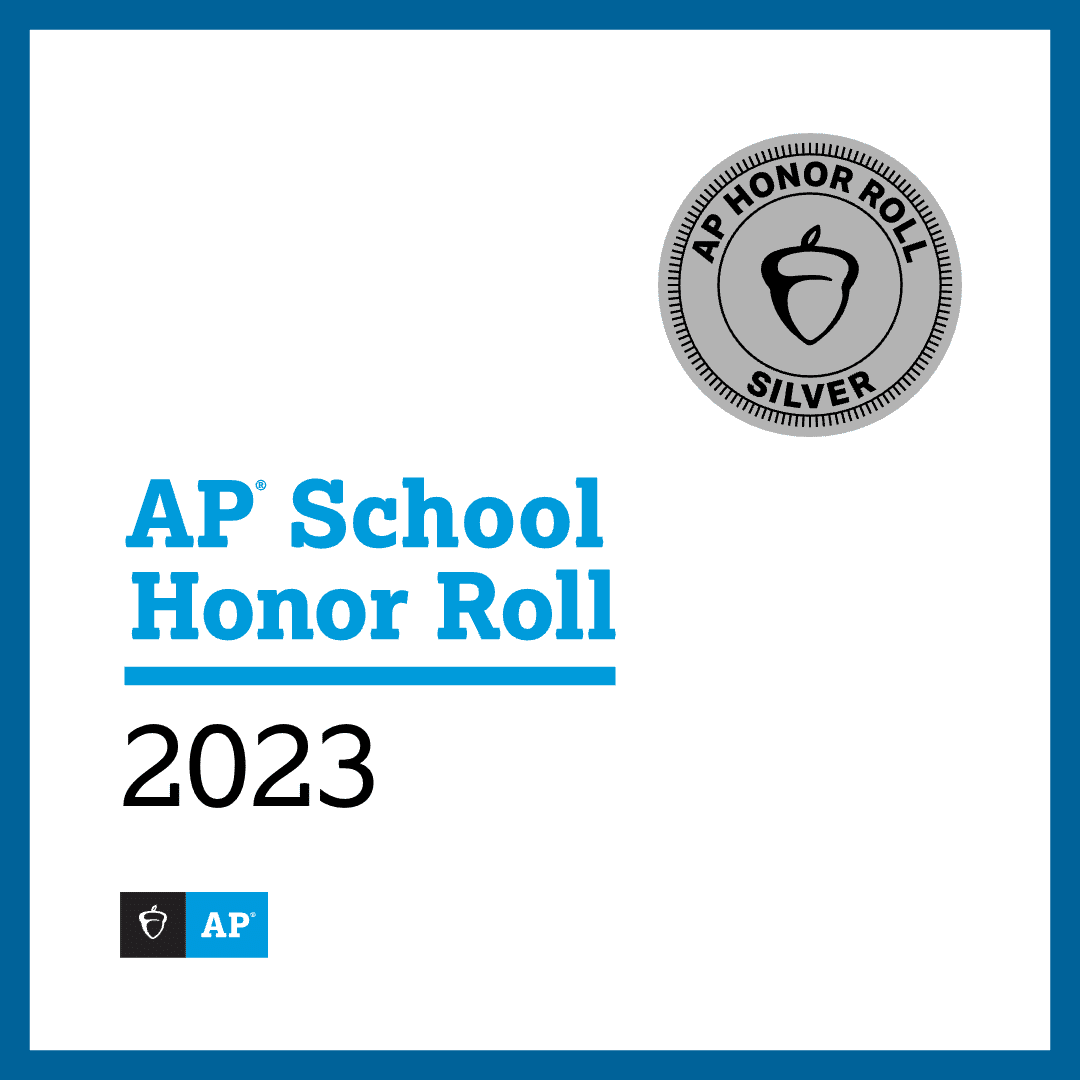 The AP School Honor Roll, a prestigious annual recognition, celebrates schools that have made significant strides in developing Advancement Placement (AP) programs that not only challenge students academically but also prepare them for the rigors of college-level coursework. Christian Life's inclusion on this esteemed list is a testament to the commitment and hard work put forth by teachers, counselors, administrators, students, and parents.
What exactly did CLS do to earn this recognition, and why is it important?
CREATING A COLLEGE-READY CULTURE:
One of the cornerstones of CLS' success is its dedication to cultivating a college-going culture among its students. Research has consistently shown that students who are exposed to college-level coursework during high school are better prepared for their post-secondary education. In order to achieve this 40% or more of their graduating class took at least one AP Exam during high school. 
MAXIMIZING COLLEGE CREDIT:
Earning college credit while still in high school can be a game-changer for students. It accelerates their path to graduation, reduces the financial burden of higher education, and instills a sense of confidence that they can excel in a college setting. At CLS, 25% or more of their graduating class scored a 3 or higher.
STRATEGIC COURSEWORK DISTRIBUTION:
CLS understands that the key to fostering a college-going culture is not to overload students with AP courses in a single year but to provide a well-balanced and strategic distribution of coursework. To earn this award, 2% or more of the graduating class had to take five or more AP exams during high school, with at least one of those exams being taken in 9th or 10th grade. This approach helps students gradually acclimate to the demands of college-level work, preventing them from feeling overwhelmed in any particular way. 
The Recognition of CLS on the 2023 AP School Honor Roll is a cause for celebration within the community. It reflects the dedication of teachers, counselors, administrators, students, and parents in collectively working towards academic excellence and developing the vision of Portrait of a Graduate. As CLS continues to pave the way for student success, we can expect to see even more impressive achievements in the years to come.
https://apcentral.collegeboard.org/exam-administration-ordering-scores/scores/awards/school-districts-awards