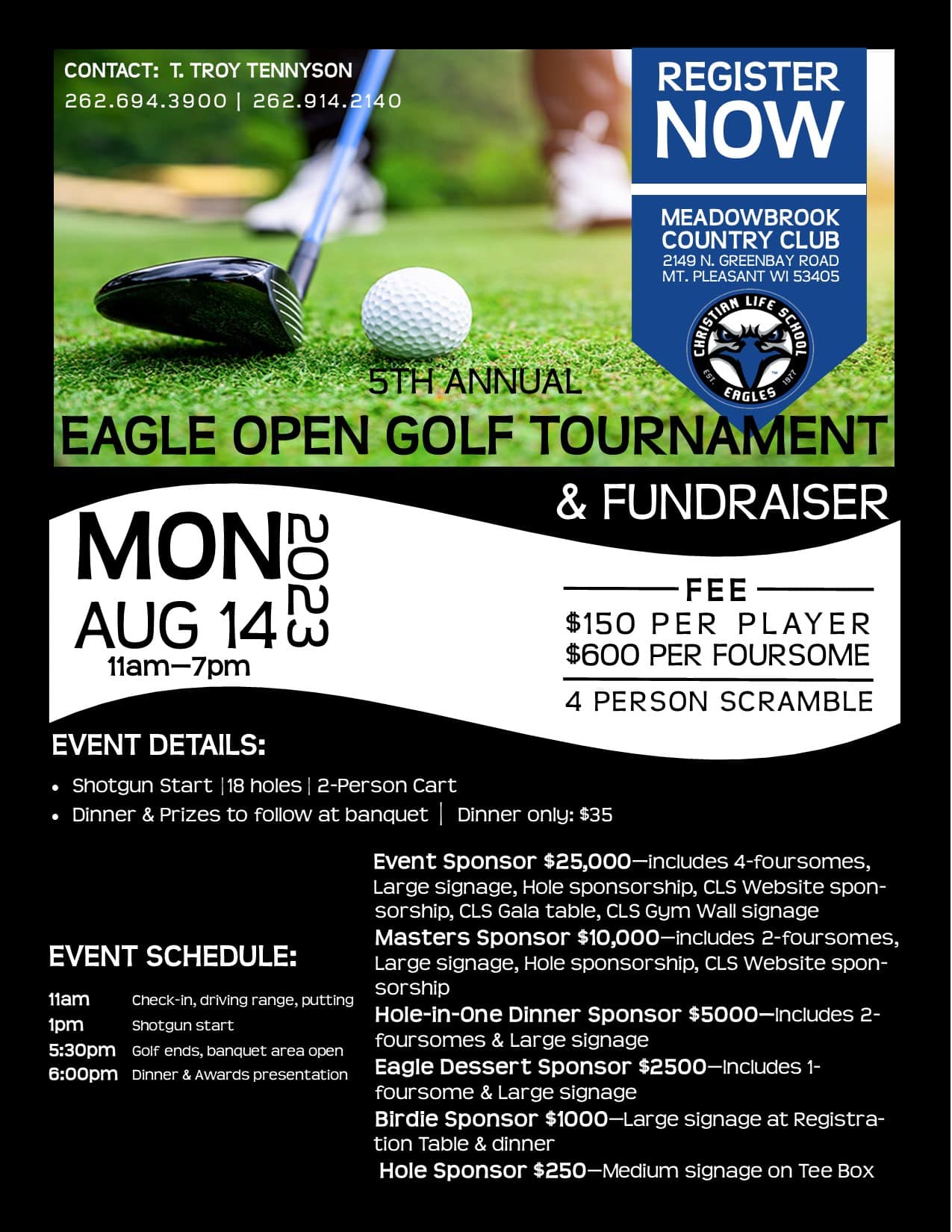 Meadowbrook Country Club
2149 N. Greenbay Road
Mt. Pleasant, WI 53405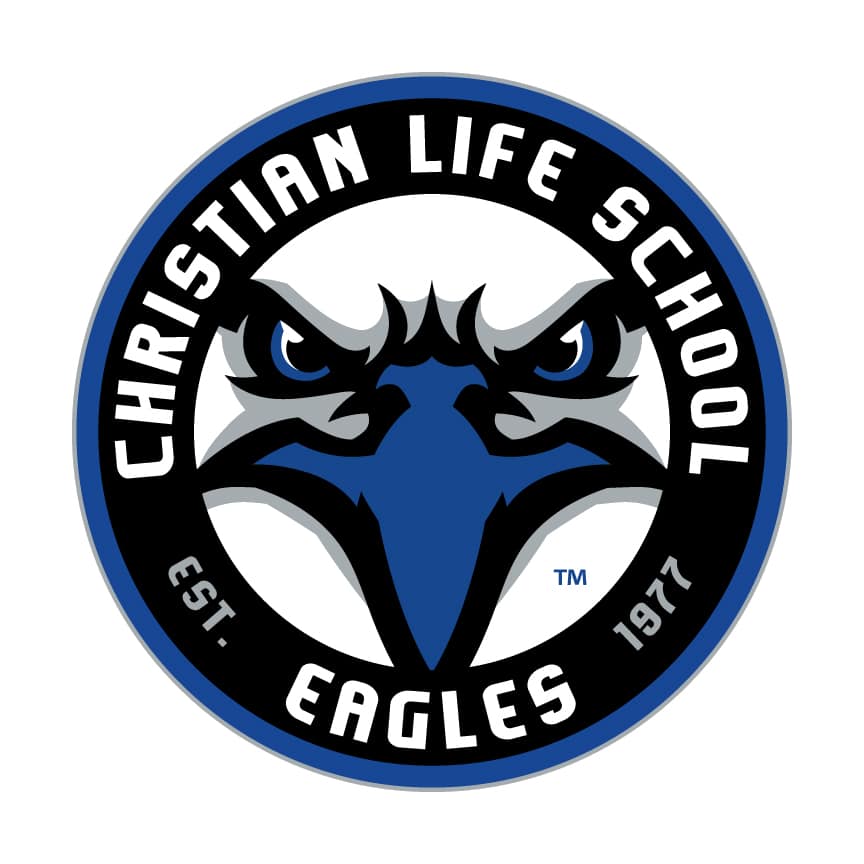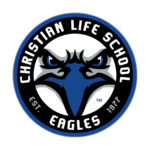 Open to all men, women, and teens- golfers of any athletic level.
Participation in this event will help provide athletic resources to the students of Christian Life School.
Do you have a business? Consider partnering with us at our Eagle Open.