We believe strong leaders provide our students with positive role models.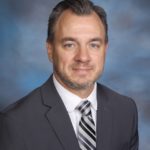 Dr. Jeff Bogaczyk
Head of School
Previously Dr. Bogaczyk has served as the Executive Director of Evangel Heights Christian Academy in Sarver, PA. Jeff has also served in several roles at Evangel Heights Church including Executive Pastor.
Bogaczyk's educational background includes a B.A. from North Central University in Pastoral Studies, an M.A from Duquesne University in Leadership, and a Ph.D. in Rhetoric from Duquesne University.
Bogaczyk is fully committed to scholarship and learning as well as being passionate about serving Jesus and modeling it for students and faculty. He is looking forward to transitioning from Pennsylvania to southeast Wisconsin and assuming the role of Head of School at CLS.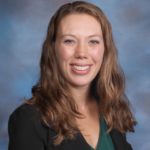 Carrie Wright
Middle & High School Principal
Carrie Wright has been selected as the new Middle & High School Principal for Christian Life School. With nearly 15 years of experience, she comes with a strong background in education.
Mrs. Wright has served as the CLS Curriculum Development Coordinator this past year. She came to CLS with 14 years of experience teaching Physics and Math at Central High School. She received her Bachelor's Degree in Physics with a minor in Secondary Education, Math, and Spanish from Carthage College. Mrs. Wright earned her Master's Degree in Educational Leadership from Cardinal Stritch University. She holds Wisconsin DPI licenses as Administrator: Principal and Director of Curriculum and Instruction; and as Professional Educator: Physics and Mathematics.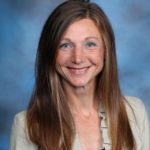 Christie Gould
Elementary & Preschool Principal
Christie has been our elementary principal since 2006. She is an alumnus of our school, having attended from 1985 until graduating in 1996. A lifelong educator, Christie worked in education in both Texas and Wisconsin before becoming principal of our elementary in 2006. Christie holds a Bachelors in Elementary Education with a minor in Business Administration from Evangel University and a Masters of Education from Carthage College. Additionally, she has a DPI Professional Educator license & Administration licenses through ACTS.
We Encourage You To
Visit Our School
We educate the spirit of a child as well as the mind and strive to provide an atmosphere where your child can grow and flourish.
Visit us and see how a Christ-centered education can nurture your child.
School Tours
School tours can be scheduled
by calling (262) 694-3691.
Connect with Admissions
Have questions before coming in for a tour?