Challenging Our Students To...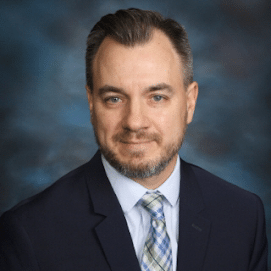 Dear parents and friends of CLS,
One of the primary reasons for the existence of Christian schools is to provide an education that aspires toward the spiritual development of its students. All schools aspire to have an excellent academic program that provides a solid, standard-based education, but the uniqueness of Christian education is its recognition of the spiritual reality in everything. For Christian schools, education is more than just intellectual growth and social development. It is the realization that every student has a God-given purpose and that the spiritual growth of the individual is just as important as anything else. In other words, education cannot be its best without intentionally considering and planning for growth in each of these areas – the academic, the social, and the spiritual.
At Christian Life School, our purpose is to prepare students spiritually, academically and socially to impact their world for God. We understand the importance of student growth and development in each of these areas and not just growth for its own sake, but student growth toward an end – to make a difference in the world for the Kingdom of God. From a Christian perspective, education is not self-serving, but strives to develop students to effect change in this world. To have an impact for the good of all people and the glory of God.
I invite you to explore what Christian Life School has to offer for your student. To view our mission statement, our academic and extra-curricular programs, and our unique spiritual purpose to see if CLS is right for your family.
With best wishes,
Jeffrey S. Bogaczyk, Ph.D.
Head of School
Christian Life School
The basis of Christian Life School is the Word of God, the Bible, which we hold in its entirety to be the infallible revelation of God. We hold the following truths to be fundamental and self-evident teachings from the Word of God. Click HERE for a detailed description of our core beliefs.
PHILOSOPHY
We are committed to providing a quality education while also cultivating an atmosphere where Christian principles are taught, modeled, and encouraged. Our commitment to our students is the philosophy that a truly Christian education reflects excellence in all areas of life.
Thus, we exist to challenge our students to...
Achieve high standards
Practice their faith
Impact their community
Initiate change
Show compassion